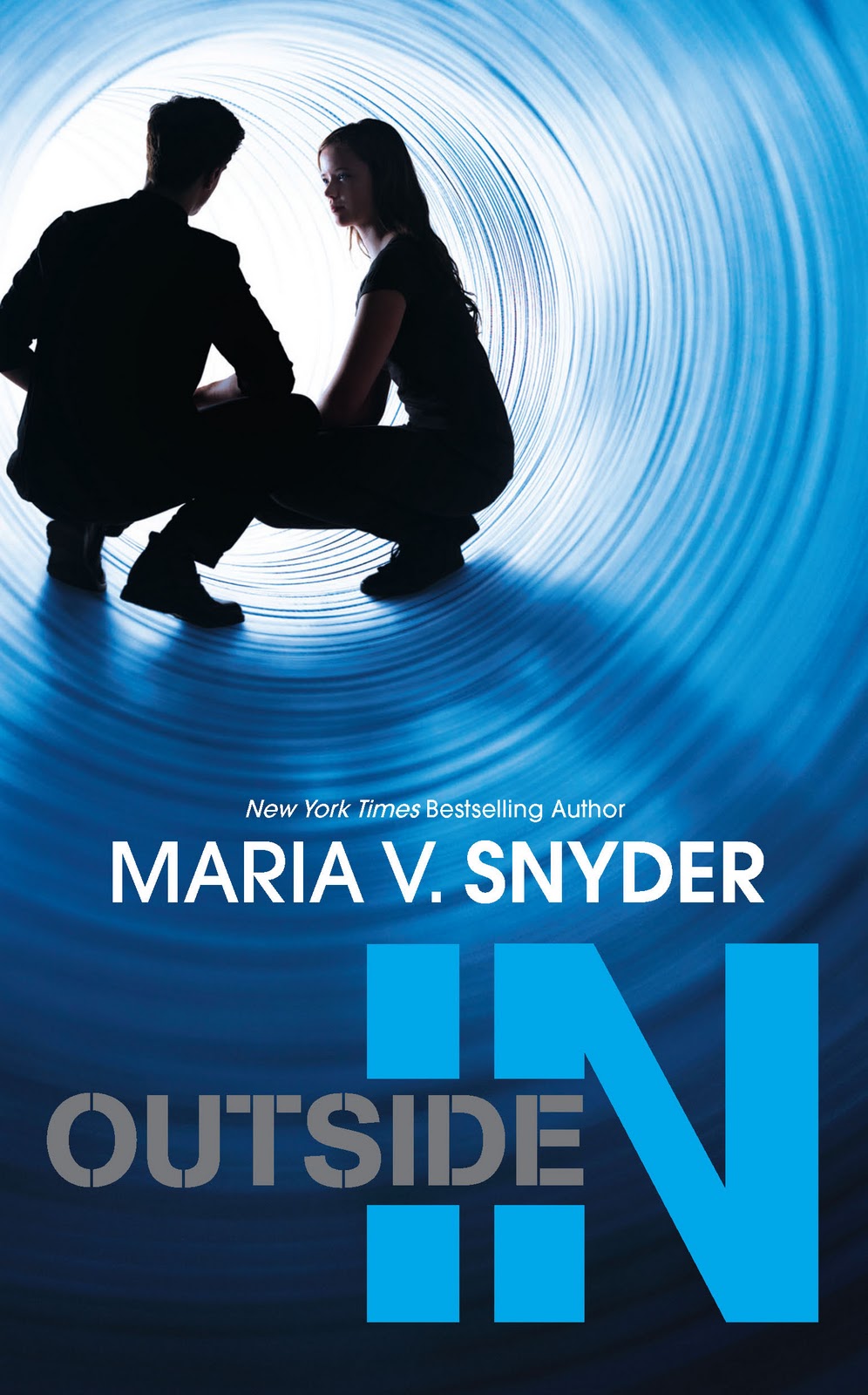 Publisher:
Harlequin Teen
Pub. Date:
March 1st 2011
ISBN:
0373210116
Pages:
326 pages
Source:
Library
Me? A Leader? Okay, I did prove that there's more to Inside than we knew. That a whole world exists beyond this cube we live in. And finding that led to a major rebellion - between worker scrubs like me and the snobby uppers who rule our world. Make that ruled. Because of me, we're free. I thought that meant I was off the hook, and could go off on my own again - while still touching base with Riley, of course. He's the one upper I think I can trust. But then we learned that there's outside and then there is Outside. And something from Outside wants In.
Where to start? I really enjoyed INSIDE OUT and OUTSIDE IN was just as good, maybe even better!
After the rebellion took place it was hard to imagine what the second book could be about... Actually it wasn't, but in all honesty I did not think it'd be anything like this. The whole story was so interesting and I found it to be very entertaining. It seemed like such a unique idea and I could not put it down. There were even some twists and I did not see them coming!
All of the characters are back and as great, bad, annoying, and the same as ever. There are also some new characters who add so much more to the story! I don't want to say anymore because it might spoil the book for you.
Quick note: don't read this book at night. Unless you're not a big whimp like me...
Overall this was a fantastic sequel and I highly recommend you do not miss this one if you've read the first! I just hope there are more books...!
Rating: 4.5 stars / 5 stars